bottle clamping conveyor for beer bottle elevating - 副本
Product Item : MW-GR-C-2
Category: Gripper conveyor
bottle clamping conveyor
alminum profile
flexible chain
Product description:bottle clamping conveyor
The gripper conveyor belongs to a new type of conveyor belt, which has the characteristics of high strength, acid resistance, alkali resistance and salt water resistance compared with the traditional conveying method. It has a wide temperature range and good anti-adhesiveness. It can be equipped with a baffle plate, which has a large lifting angle, easy cleaning and simple maintenance. The flexible chain can be used for transportation in various environments, such as pharmaceutical industry, food industry, packaging industry, daily chemical industry, automobile industry, logistics industry, entertainment facilities, transmission conveyor belt, conveyor equipment and so on.
Advantages
Modular design, fast installation

Clean: The whole line is assembled from a high-strength white engineering plastic chain plate and an anodized aluminum alloy profile. The chain plate is pure white, the equipment runs without lubrication, no regular maintenance, no corrosion, in line with GMP regulations.

Quiet: The device runs at less than 30Db.

Convenient: no special tools are required for the whole line installation, and basic disassembly work can be done by a single person with the help of hand tools.
Chain type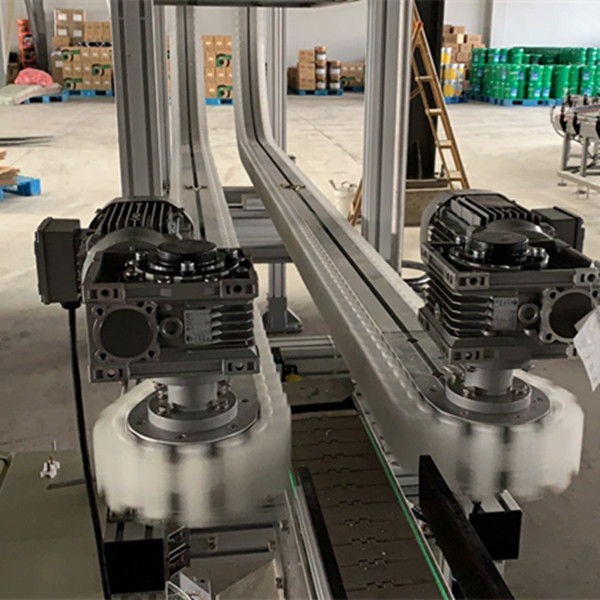 Reference drawing
Picture showing